Welcome to Our Practice
Your Pediatric Dentist in Huntington Village, New York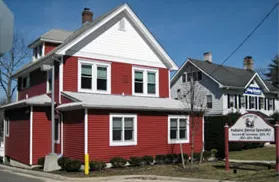 Andrea, Katie, Farida, JoAnne and I are excited to be back in the office seeing patients. We have missed all of your wonderful smiles.
When visiting our office we ask that only one adult come in for each family, and that all adults and age-capable children please wear masks. Andrea can tell you about all the other important safety measures we have employed when you call the office. Thank you and stay safe.
A warm welcome from our office to you and your family. Thank you for taking the time to learn more about our practice. We will strive to provide your child with the best preventive, restorative and interceptive orthodontic care possible. We believe that forming an early partnership between parent, child and dental office is the key to developing good oral hygiene habits that will last a lifetime. Our ultimate goal is to guide your child to adulthood with a healthy smile and a healthy attitude towards dental care.
To help them get a timely start, we offer complimentary examinations for infants and toddlers up to 24 months of age.

If you have any questions or concerns, please feel free to contact us .